Public Place Portable Touchless Foam Gel Spray Auto Hand Sanitizer Dispenser Automatic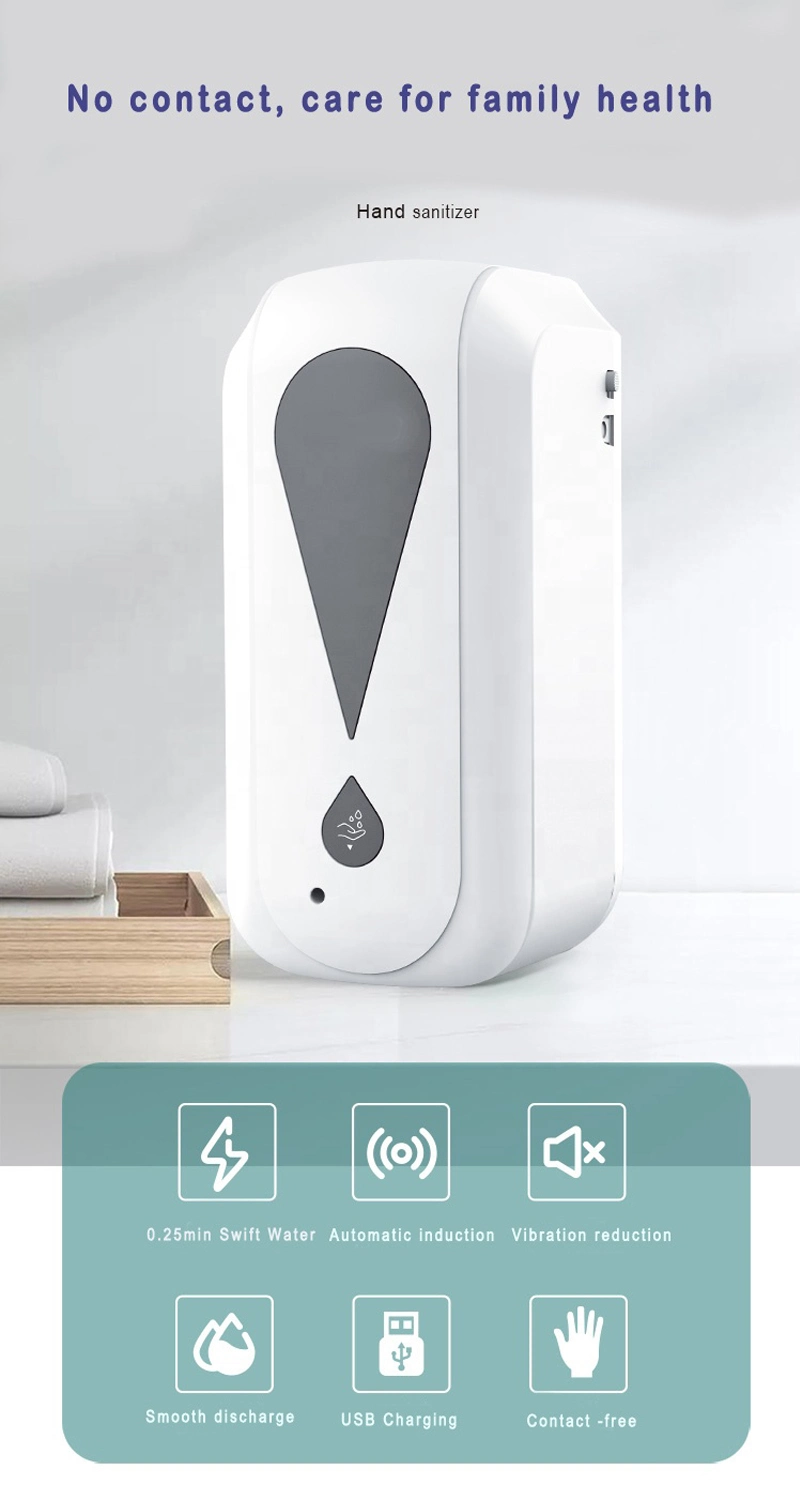 Features:
1. Adopt advance infrared sensor tenology, touchless and automatic spray, avoid secondary cross infection.
2. Spray/Gel/Foam Pumbs are oprtional. Suitable for a variety of viscous liquids, such as: alcohol, gel, hand sanitizer, dishwashing liquid, disinfectant, soap, etc.
3. Power supply: DC electronic. Energy saving and eco-friendly.
4. 1200ml big capacity, spray over 1000times. don't need to add refill frequency.
Application:
The automatic hand sanitizer dispenser is used for home, hotel, office, toilet, hospital and etc public place.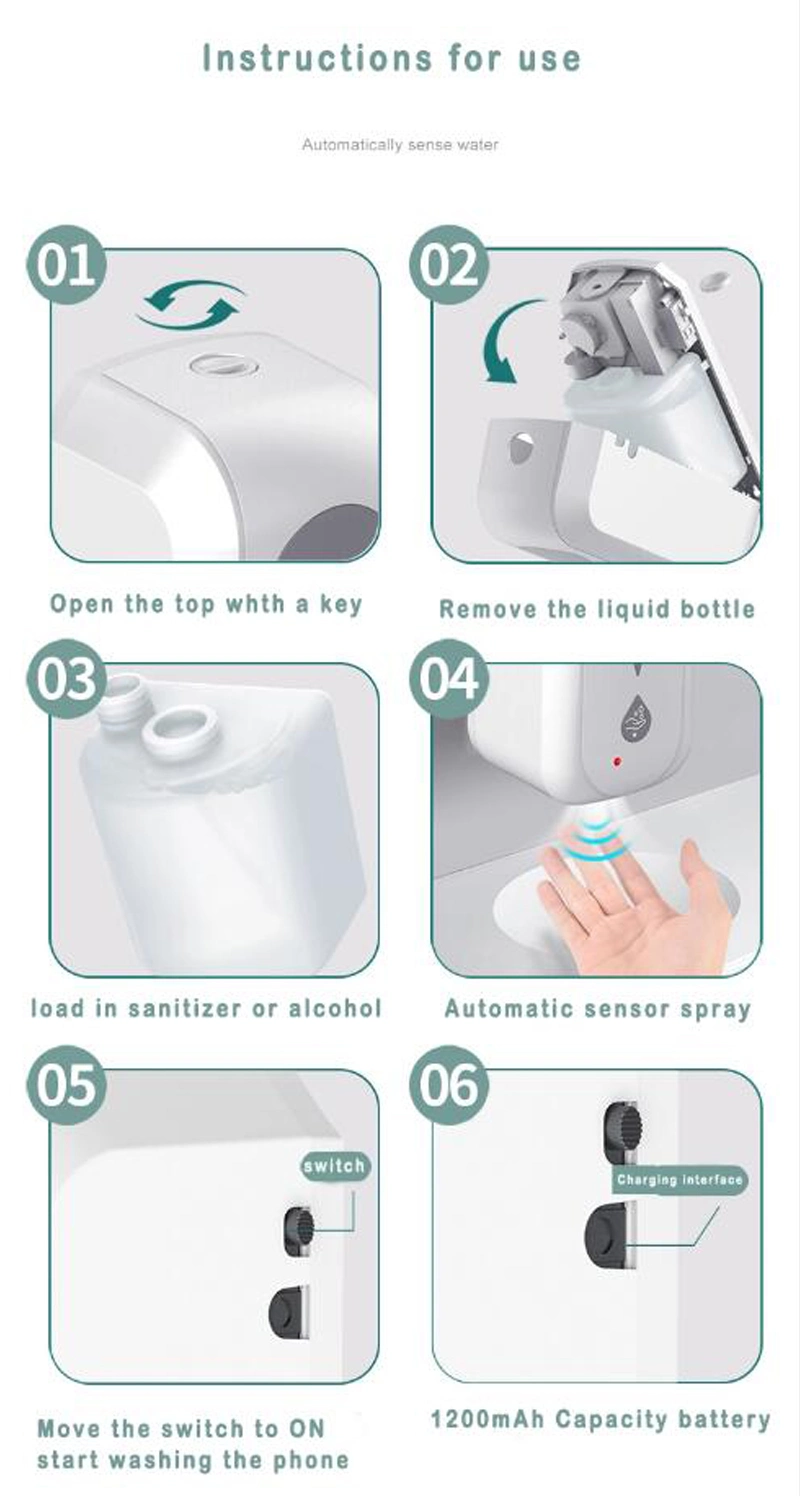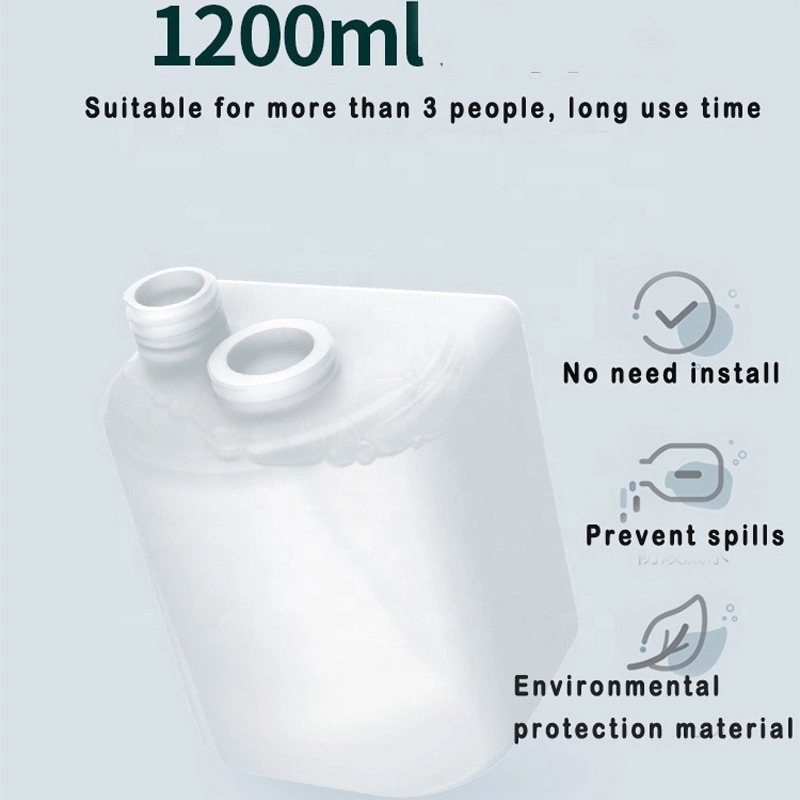 Packaging & Shipping
Packaging
1 unit/box,20 units/carton
Carton: 20unit
N/G. W: 15kgs/16kgs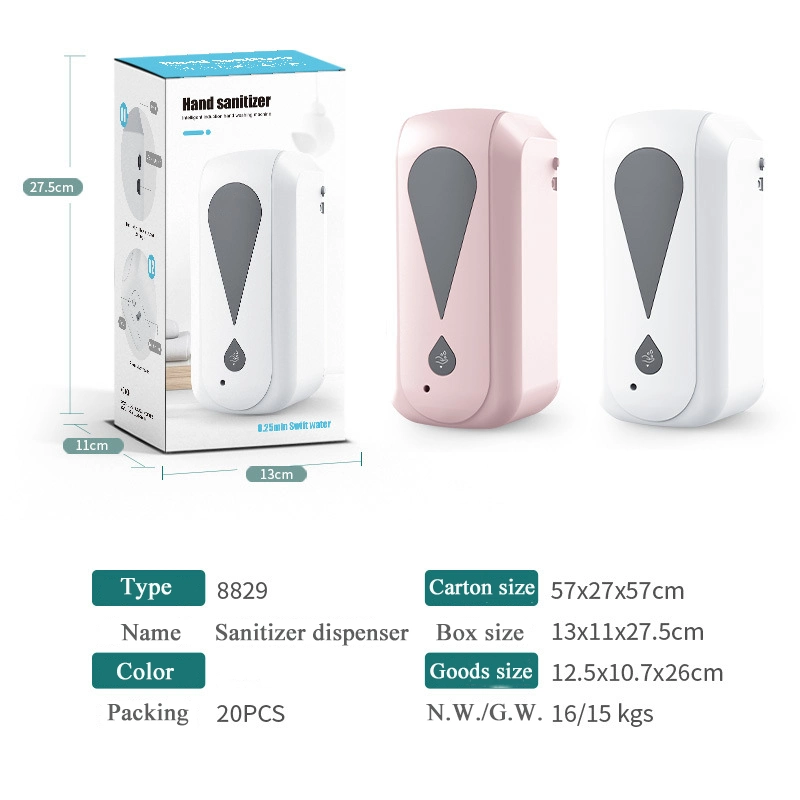 Production Time


Less than 500pcs: In stock. ship them right now after payment.
1000pcs: 5-7 days
3000pcs: 7-8days
5000pcs: 7-10days

Fast Delivery: Exss( DHL, FEDEX, UPS) and Air transportation, takes about 5-7 days. They're good for samples shipping.
Cheap Shipping Cost: Ocean Shipping, cost 24-30 days. It;s good for large quantity(full container) cargo.



Our Services


1. Offer competitive price and best quality.
2. Quick response for inquiry, and fast delivery.
3. Professional quality control system.
4. Provide OEM/ODM service. Experienced designing &engineering team.
5. Advanced production machine


1.How is your factory production capability?
FLG factory has a Full production line including Gravity Casting Line, Machining Line, Polishing Line and Assembling line.We can manufacture products up to 80000 pcs per month.
2.There are too many similar styles, how do I choose?
Just let us know what specific requirements you have, such as the usage scenario of product, external feature, finish or color, your budget price range, etc. We will recommend the suitable styles for you in 24 hours.
3.Why are the prices of the same shape products very different?
Many factors affect the price, like the production process, the materials, the parts used to meet different plumbing code, the packaging materials, the price fluctuation of raw materials, etc.We are honest sellers, we promise you will get what you pay for.
4.Can you produce customized products?
Sure, we can provide a complete set of customization solutions for you as below:
a. Laser print your LOGO on the product upon your permission.
b. Customize the packaging based on your requirements.
c. Based on existing parts, we can recommend new styles for you.
d. Endogenous output samples in 20 working days upon a piece of engineering design drawings