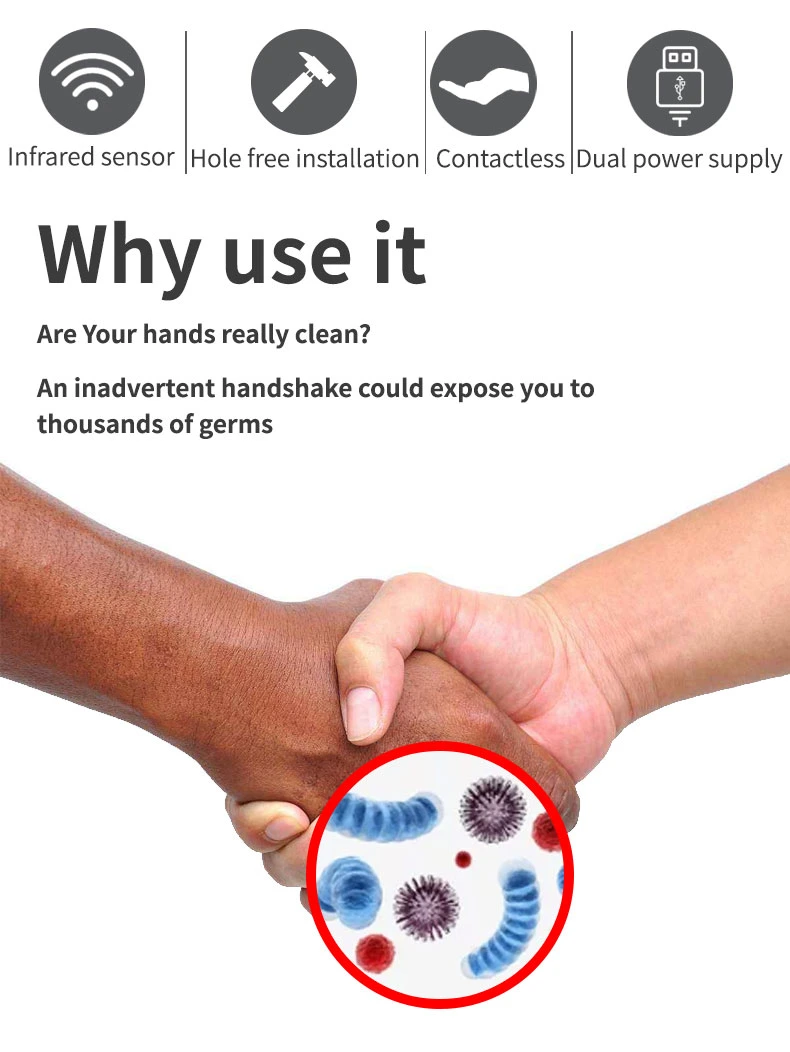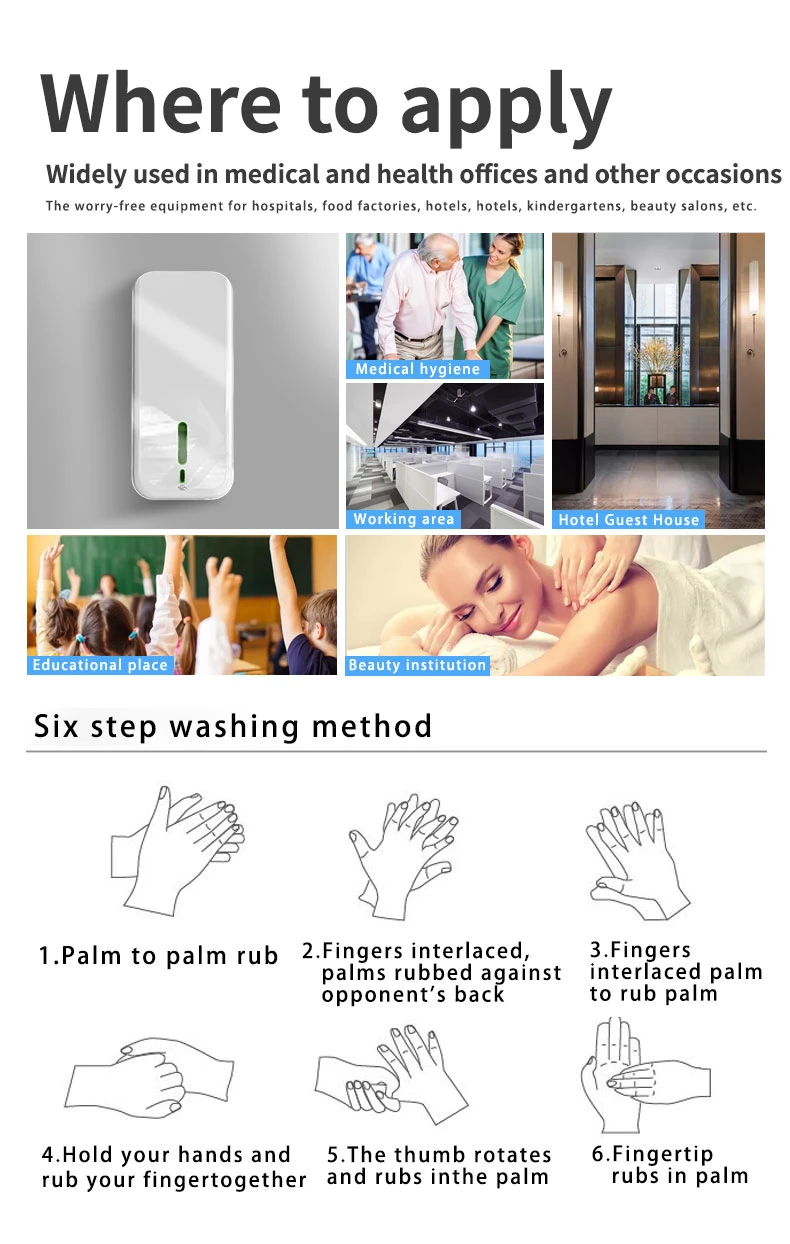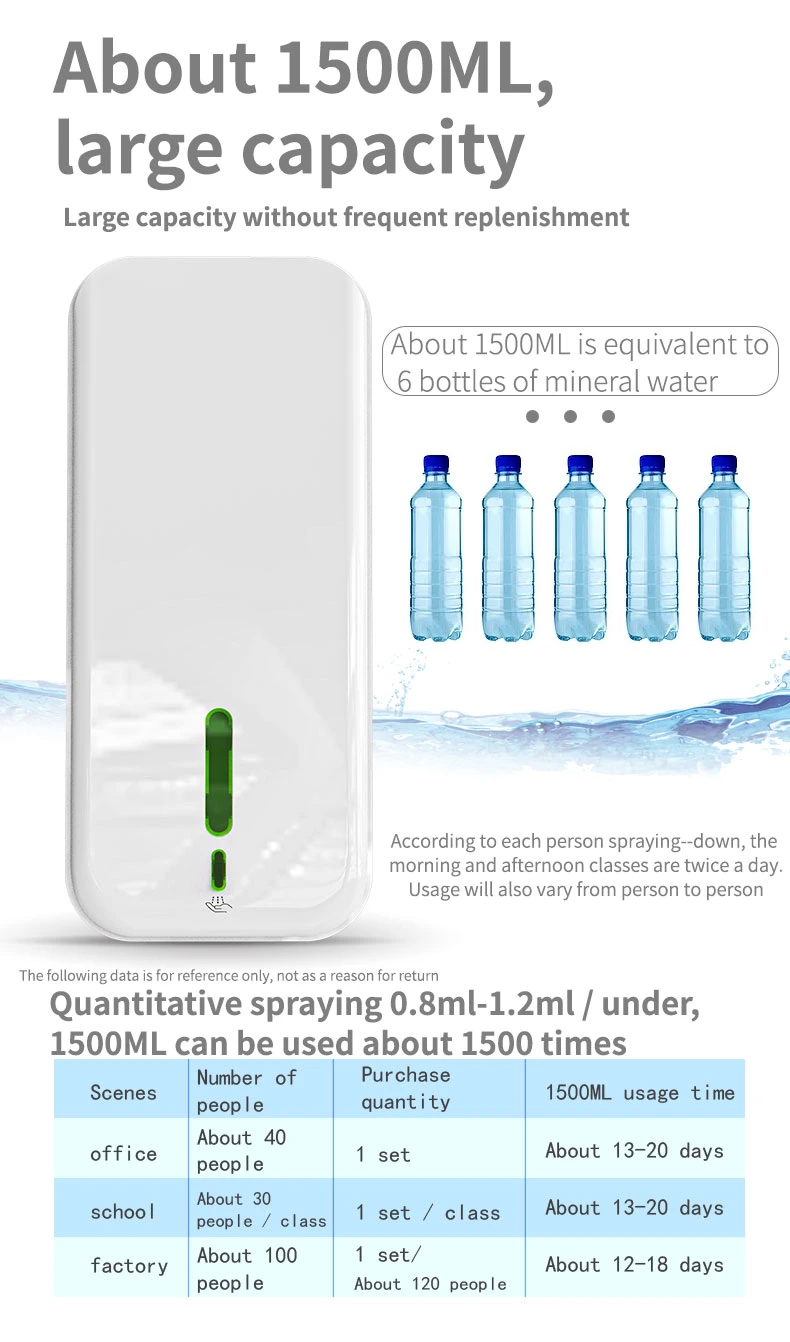 Specification
1. Self-open and close to free hands from any touching, which can prevent you from
Foam Liquid Drop Dispenser
bacteria mutual infections.
2. Unique and the only upward pump structure design, leak-proof guaranteed, liquid pump and foam pump can be optioned.
3. Built-in high sensitive and reliable infrared sensor, support AC/DC power supply.
4. 304 stainless steel shell, sensing distance can be adjusted according to requirement.
5. Design with SCM, soap vol. can be adjusted, more energy saving and more environmental protection.
6. Top cover can be locked, avoid non-staff to start the machine, electronic parts are sealed, waterproof and moistureproof.
7. Reminder of battery margin, when the red light glitter, means the need of replace the battery.
8. Available for bathroom, hotel, restaurant, hospital, household, building, station, school and other public places.